Island transport services
Climb aboard our air-conditioned service to your chosen location on North Stradbroke Island
We  offer shuttle services around Point Lookout, to Amity Point, Dunwich and to the Lakes and walking tracks. Please call or text to book.
Stradeasy is North Stradbroke Islands exclusive ferry shuttle and provides "ferry to door" transport for foot passengers arriving by ferry, to their accommodation or other chosen locations on North Stradbroke Island.
Also specialising in trips around Point Lookout; to and from the Pub, Bowls Club, Surf Club etc. Text us to book on 0488029718
 Stradeasy is an 11-passenger seat, comfortable, air-conditioned mini bus. Unlike Uber or a taxi, Stradeasy operates services as per the booking schedule for the day and is a per seat price. Times outside this schedule may be available and can be booked on 0488 029 718 or please email us at info@stradeasy.com.au.
Your visit to Straddie is made easy, with pick up from Stradbroke Flyer (One mile) or Stradbroke Ferries – Sealink (Dunwich Main Terminal).  StradEasy drops off at Airbnb's, camping grounds, hotels, beach houses and resorts.
StradEasy ferry shuttle can also transport you to Cylinder Beach, The Point Lookout Surf Club, Gorge Walk, whale watching sites, Amity Point, Blue and Brown Lakes and any of the walking tracks on Straddie.
We provide a charter transport service for group bookings – weddings, conferences, school trips, parties and get-togethers.
Operator Accreditation 900533891Q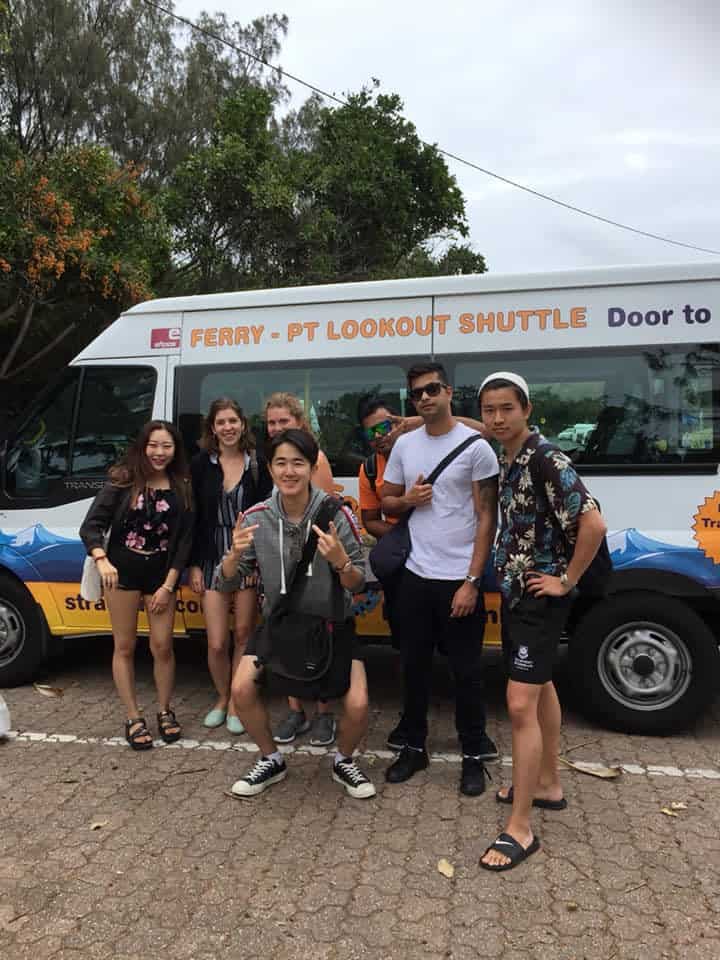 Your visit to Straddie is made easy, with pick up from Stradbroke Flyer or Stradbroke Ferries.